The Republican Party has just announced their most conservative national platform yet!
Incredible!
Hard-working Christians and conservatives of all backgrounds worked hard to ensure the national platform reflects true adherence to life, family, limited government, along with national and cultural security for our nation.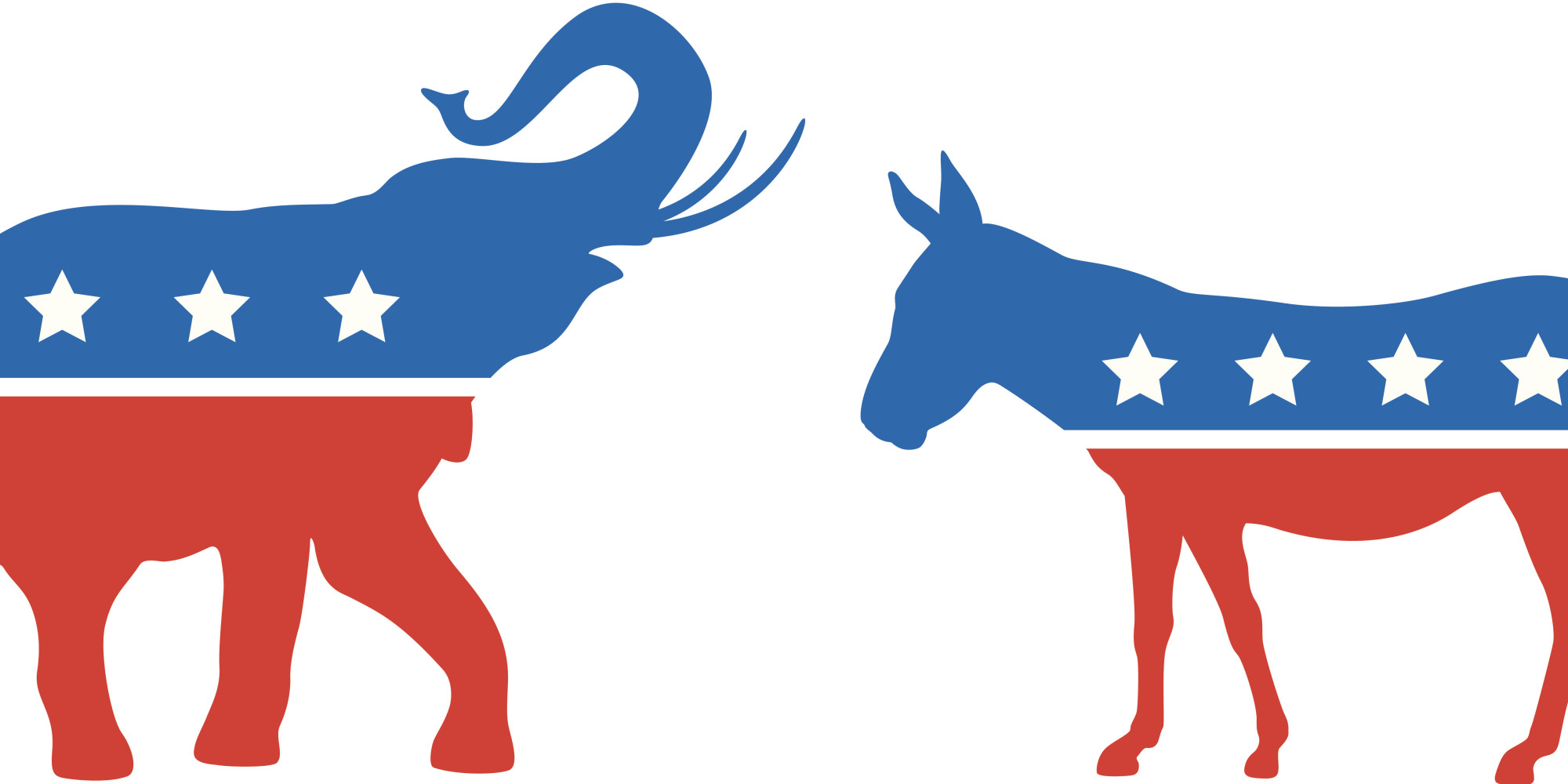 Check out the 24 platform statements which clearly delineate where the Republican Party stands, particularly in stark contrast to the Democratic Party!
| | | |
| --- | --- | --- |
| Issue | Republican | Democrat |
| Life | Protect Life | Abortion on demand, at any time, including on the taxpayer's dime |
| Abortion | No taxpayer funding | Allow taxpayer funding |
| Planned Parenthood | Defund | Defend and promote |
| Hyde Amendment | Expansion of Amendment to bar funding for abortions in healthcare coverage | Repeal Hyde Amendment |
| Unborn children | Opposition to infanticide | No mention nor regard for the life inside a mother |
| Marriage | The foundation of society is the family, the union of one man and one woman | Homosexual "marriage" is accepted and embraced |
| First Amendment Defense Act | Men and women should not fear losing their jobs because of their views on marriage | Professionals must embrace recognition of homosexual marriage. |
| Rearing of children | Children get the best care and upbringing in a two-parent home, a mom and a dad. | Same-sex parenting and adopt is embraced and accepted. |
| National Defense | The military is about protecting the country, and should focus on "Readiness, retention, and recruitment" | The military can serve as a platform for advancing social agendas, like transgenderism |
| Women in the military | No female draft | Female draft, along with service by openly gay/transgender individuals |
| Healthcare | Repeal and Replace Obamacare | Keep Obamacare, expand to single-payer |
| Title IX | No discrimination based on sex, does not include sexual orientation or gender identity | Title IX should expand to include sexual orientation and gender identity |
| Marriage penalties | Removal of marriage penalties in public assistance programs | Public assisted expanded, but for unwed mothers only |
| Defense of military chaplains | Chaplaincy will retain freedom of religion and conscience | Religious organizations must accommodate homosexual agenda |
| Bible | Encouragement teach the Bible in our public schools | Strict enforcement to keep religion out of public schools |
| Conscience Protection Act | Medical personnel will not have to provide abortion services | Abortion is a required practice in medical care |
| Expansion of Conscience Protection Act | These protections not only including doctors, but also nurses and other medical personnel | No freedom of conscience |
| Parent/child custody and protection | Parents will be the first deciders for their children's healthcare | Government role in health care decisions for minors |
| Reparative Therapy | Support for allowing individuals to seek reparative therapy for abuse, unwanted same-sex attraction | Democratic Party supports a ban on reparative therapy |
| Counter-terrorism | Opposition to terrorism which targets all people, regardless of behavior or background | No militancy to fight terrorism specifically mentioned |
| Freedom of Religion | At all times, everywhere | "freedom of worship," which restricts religious liberty to one's house of worship |
| Johnson Amendment | Full repeal, which would allow churches and pastors to preach the truth without fear of political retaliation from the IRS | Revoke tax-exemption status for churches and religious non-profits |
| Genocide | Explicit condemnation of the systematic extermination of Christians in the Middle East | No mention of Christian Genocide |
| Economic Growth | Prioritize Thrift over extravagance, prioritize taxpayers first | No stance on cutting spending or balancing budgets |
| Constitutional governance | Requiring spending to operate within the scope of enumerated powers | No recognition for Constitutional rule or checks and balances |
Pretty incredible! What do you think? Email me at craig@electionforum.org