Across America, the Progressive Left is seeking ways to destroy Christian colleges.
California is often the leader in liberal attacks on Christianity. And now one of the worst efforts to undermine the First Amendment is being debated right now in the California state legislature.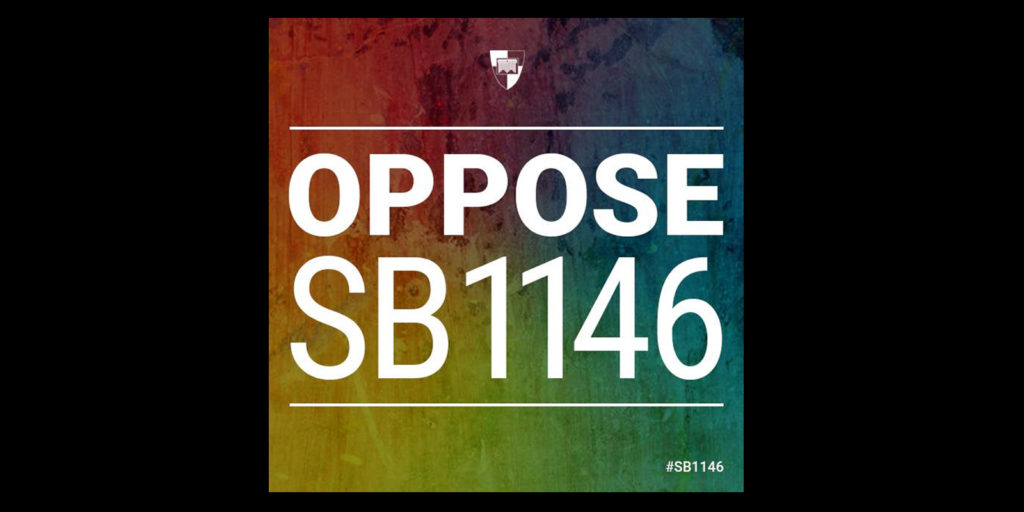 SB 1146, written by state senator Ricardo Lara (D-Long Beach, Huntington Park), would open up Christian colleges to lawsuits, charging them with discrimination, if they do not renounce their biblical values and mission to accommodate the LGBT agenda, including homosexual identity, same-sex marriage, transgenderism, transgender bathrooms, and so on.
Imagine a Christian college forced to limit their courses, sermons, and campus expression of the Gospel, biblical marriage, and the traditional foundations of gender identity.
How can you help?
If you live outside California:
Pray for the Body of Christ and our leaders, that Christian colleges, including students and parents, will rise up to fight this bill.
Contact anyone you know who is in California to help us.
If you live in California, you need to help right now!
Please fill out the petition below and share it with friends and neighbors!
Once you sign the petition, we will give you updates and recommendations to stop SB 1146.
Email me your thoughts at craig@electionforum.org