The Supreme Court of the United States just gave the greatest victory for pro-abortionists since Roe v. Wade.
In the case Whole Woman's Health v. Hellerstedt, SCOTUS ruled that Texas' pro-life, pro-woman law HB2 was unconstitutional.
Their reasoning? The law placed an undue burden on women seeking an abortion.
What was this undue burden?
Simply requiring that abortion clinics operate with a minimum of health and safety standards. The law also required that abortion doctors have the same training and expertise as other specialists in any hospital.
In other words, since an abortion is an invasive medical procedure, a woman seeking an abortion should receive the best care possible under the most basic of standards.
Once again, the anti-family left is using unborn children as political pawns to push their destructive agenda.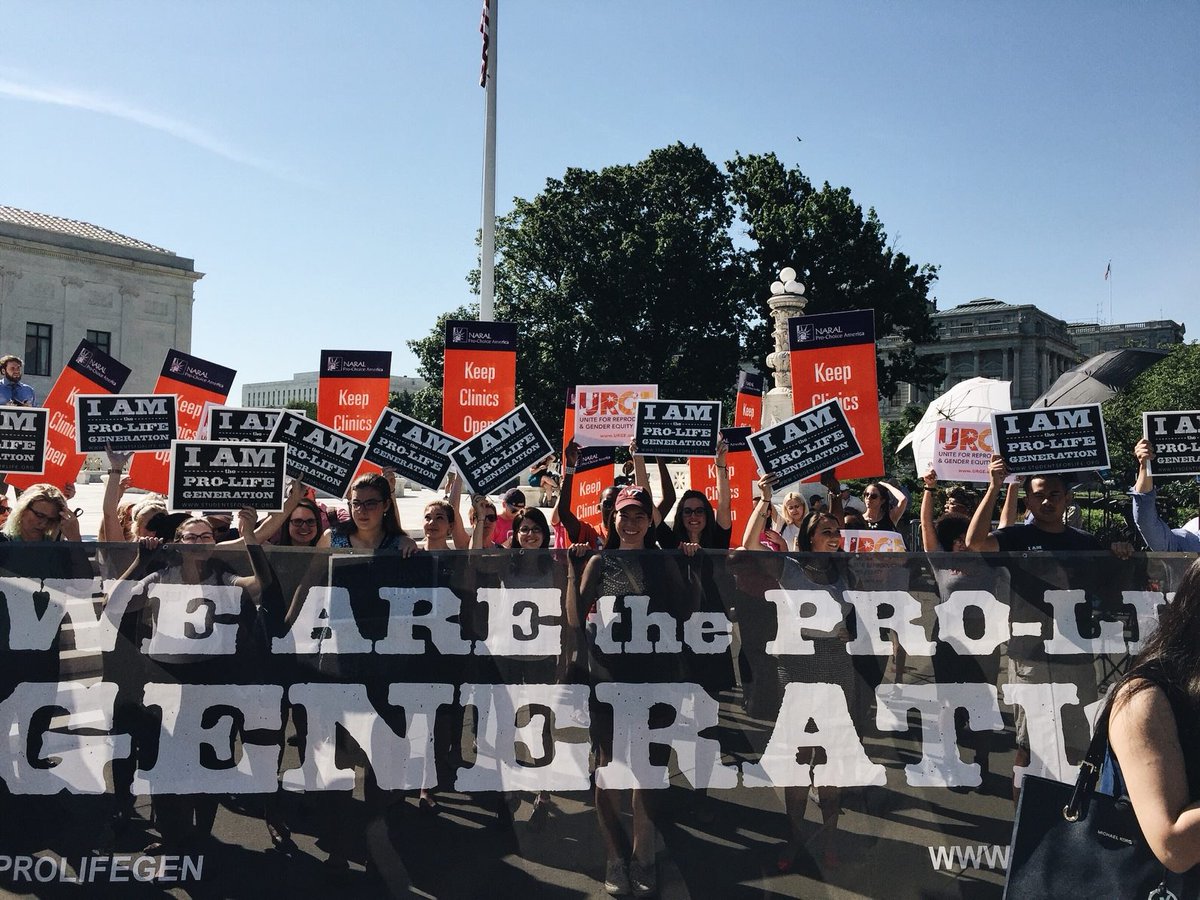 While they push for "reproductive rights", pro-life advocates are still pushing back, fighting for the essential human right of every baby to live. [Psalm 139]
How can pro-life forces better fight and win?
Inform friends and family about the devastating consequences of abortion: disease, depression, substance abuse, even suicide.
Stress forgiveness. A woman who has had an abortion needs to know that Jesus' death on the Cross atones for all sins, including abortion.
Not only should we be pro-life, but we need to be pro-adoption! Many people seek abortion because they cannot afford to raise the child.
Vote! Christians need to vote their values, and demand that their lawmakers respect the right of every human being to live. Remember, 3-4 Supreme Court Justices will be appointed by the next President and confirmed by the U.S. Senate. Your vote in the next Presidential election matters for life.
Let us grieve for every lost life, for every potential life that could have done so much for the world. #AllLivesMatter
Below are two videos you should watch:
Here is the Federalist Society's explanation of the case here:
Check out the reaction of Russell Moore from the Ethics & Religious Liberty Commission:
What do you think? Email me at craig@electionforum.org.