Bret Favre.
One of the most famous quarterbacks in NFL History.
A Falcon, a Packer, a Jet, and finally ending his tenure with the Minnesota Vikings, he was the first NLF quarterback in NFL history to:
Pass for 500 touchdowns,
Throw for over 70,000 yards
Accomplish 6,000 completions
Achieve 10,000 pass attempts
But when he was inducted into the Pro Football Hall of Fame …
He gave all the glory to Jesus Christ!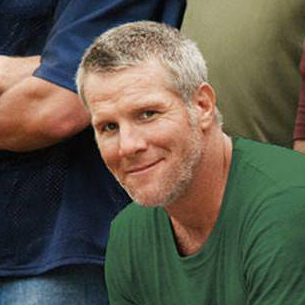 "Believe me, I'm blessed. I'm an extremely blessed man. Thank you, Canton. Thank you, Hall of Fame. Thank you, Jesus Christ my Lord and Savior."
Favre is no stranger to Christian charity, or displays of his faith in Christ.
He runs the "Bret Favre Fourward Foundation".
And their shared faith in Jesus has encouraged them through darker times, including his wife's bought with breast cancer, the sudden death of his father, and the destruction that Hurricane Katrina waged on his Mississippi home.
Watch the video. Click here:
https://www.youtube.com/watch?v=xoKt_Q9xD0A
What do you think? Email me at craig@electionforum.org.